WELCOME TO SAKKAL DESIGN
Arabic Fonts, Arabic Calligraphy and Typography, Arabic and Islamic Art, Graphic Design, Clip Art, Eid Greeting Cards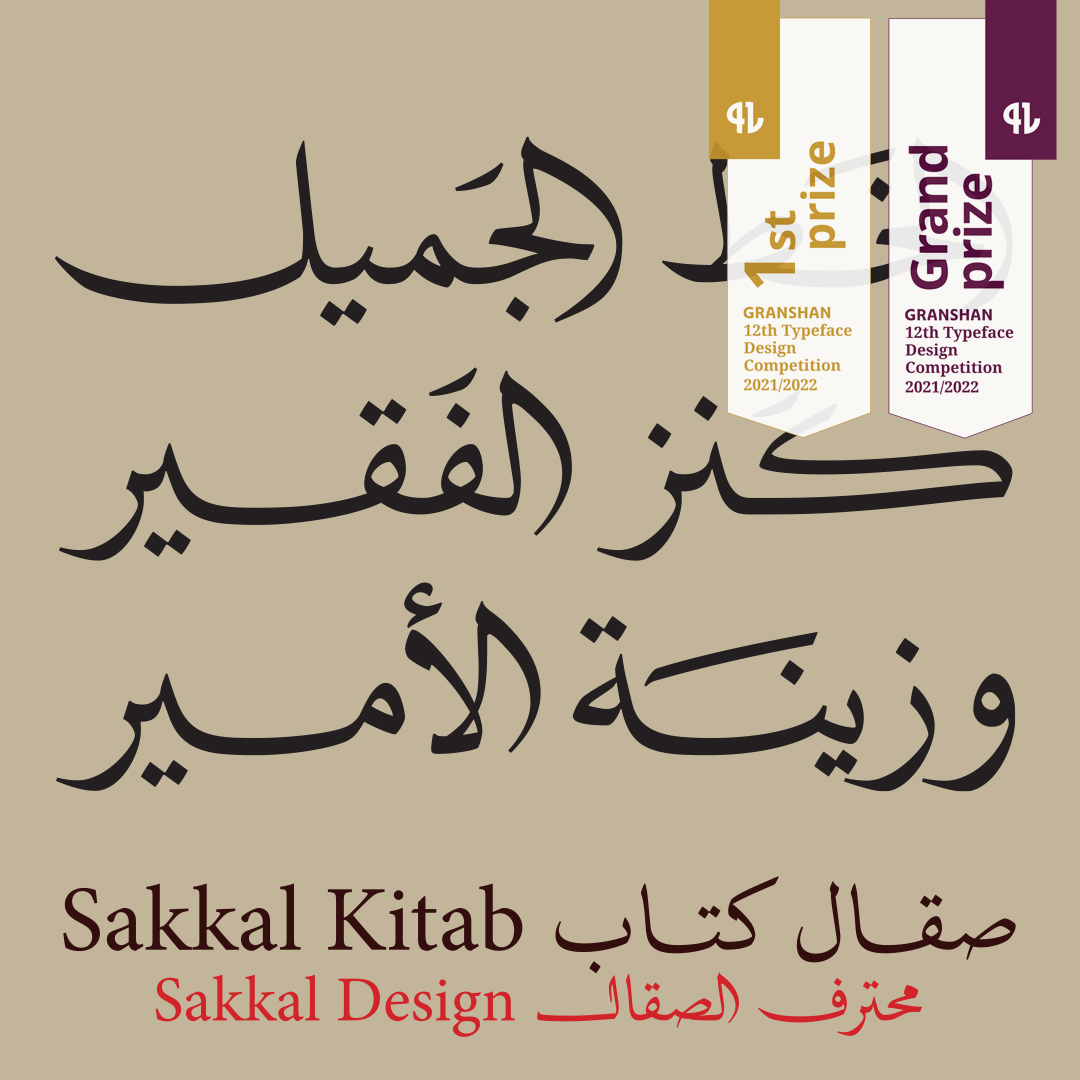 Sakkal Kitab Arabic typeface family received First Prize for Arabic text typefaces and Grand Prize in Granshan's 12th Typeface Design Competition 2021/2022. It is available in five weights, it supports Arabic, Persian, and Urdu, and soon will support Kurdish and Malay. Click above to review brochure and purchase your copy.

We receive requests for simple
Arabic calligraphy name translations
and we are pleased to offer this service.

In addition, we can provide you with an
Arabic version of your company or product logo
for marketing in the Middle East
and to Arab and Muslim clients in Europe and the Americas.
| Custom Services | Articles & Resources | Arabic Original Fonts |
| IslamiClip Art | Arabic Calligraphy Prints | Eid Greeting Cards | Arabic Calligraphy Name Translation | Graphic Design | Product Design | Arabic Calligraphy Instruction |
| Events | Islamic Geometry | The Guest Gallery | Top Ten List | Mamoun Sakkal | What's New | To Order | FAQ |
---
The work presented in this site is my livelihood. Fair use of images for teaching purposes is allowed under copyright law, provided that credit and a link to this web site are included. If you are republishing this work in any format, and receiving remuneration, I expect to receive the same. E-mail me for quotes for usage. Please be specific as to the application. No "all rights" are sold. The size of image files on these pages do not allow for clear output which is intended. For better reproductions contact me. All images and text are copyrighted, with all reproduction rights retained by the artist. Any usage must be approved in writing. If you want to use any of the images on this web site for your personal, noncommercial home page, please see Sakkal_FAQ for information about use fees.

© SAKKAL DESIGN mamoun@sakkal.com
Design by Sakkal Design 3/12/97. Updated 06/08/2022
A link to this site will be appreciated. Please use one of these images as a link icon