GRAPHIC DESIGN AND ILLUSTRATION
Examples of Arabic Type Design by Mamoun Sakkal
Custom Arabic Corporate Typeface
for Burj Khalifa in Dubai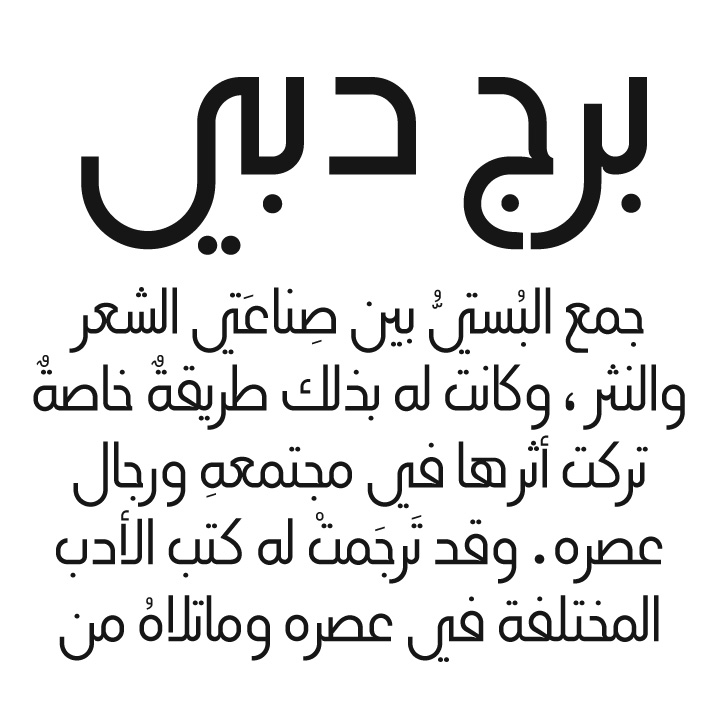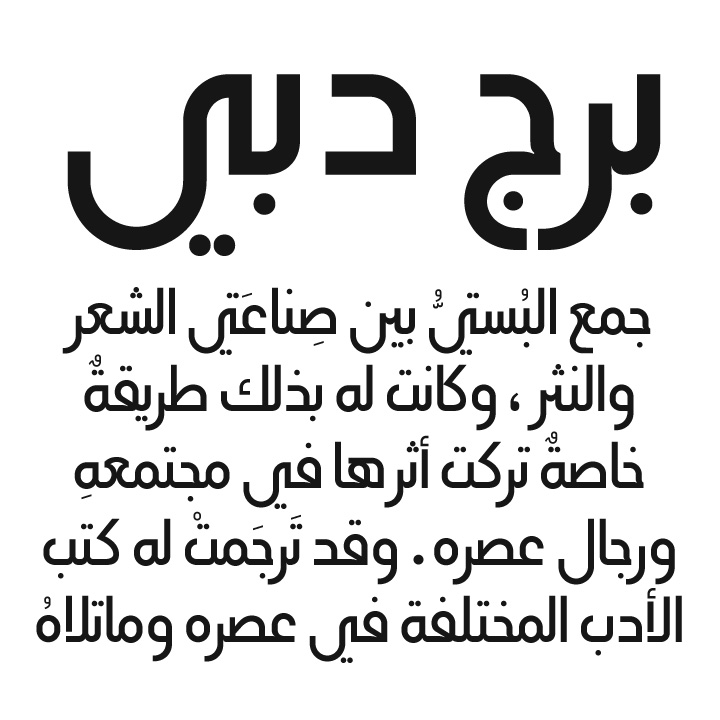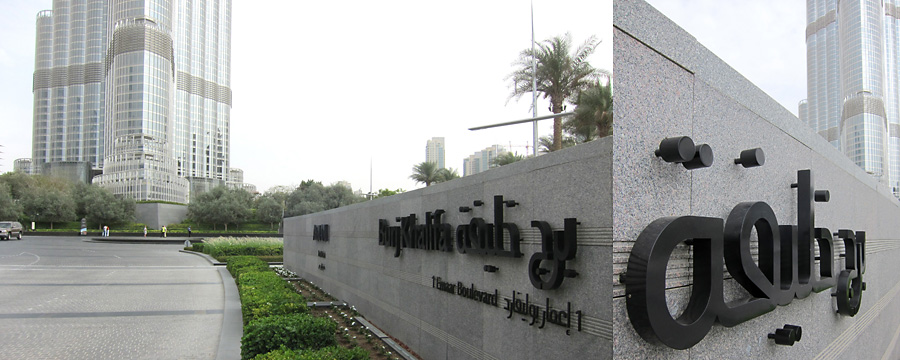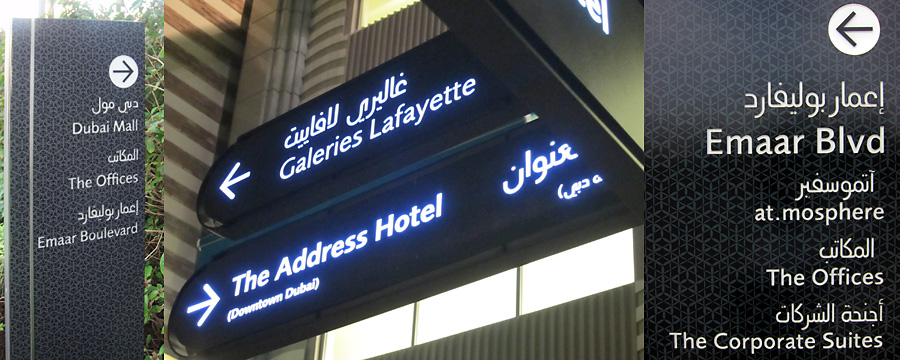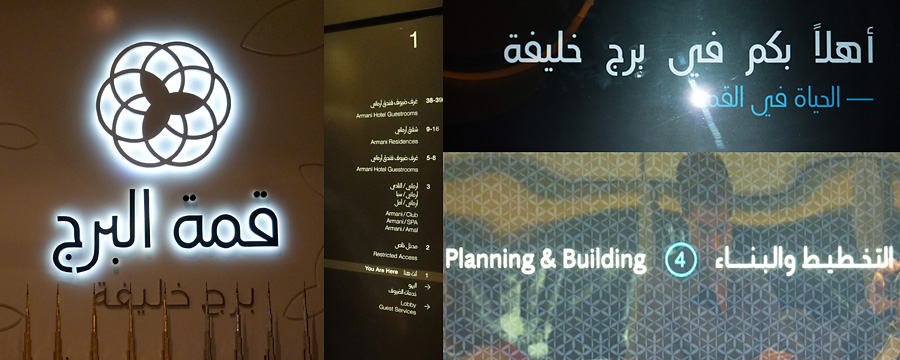 Burj Khalifa Shilia Arabic typeface is used throughout the exteriors and interiors of the project.
In the bottom left image, the original Burj Dubai font can be seen below the large, back illuminated sign in the new Burj Khalifa Shilia.
The original font was deemed less suitable for signs, in part because of its wide letterforms.
Burj Khalifa Shilia is a custom version of Shilia Arabic typeface family produced by Dr. Mamoun Sakkal exclusively for Burj Khalifa (previously Burj Dubai), the tallest building in the world at this time.
The typeface was commissioned in June 2006, and the finished typefaces in two weights delivered in January 2007. The companion Latin typeface is Foundry Sans.

Burj Dubai Shilia corporate typeface is used throughout the project for both interior and exterior way-finding signs, and for graphics associated with the project's print and promotion purposes. Another custom typeface, Armani Shilia, was produced for Armani Hotel Dubai in May 2007. The companion Latin typeface is Linotype Univers Thin.
For additional information on Shilia Arabic typeface family see here
For information on Armani Shilia typeface see here
Updated 09/01/2014
---
Project: Custom corporate Arabic typeface for Burj Khalifa, Dubai, UAE
Client: emerystudio, Melbourne, Australia for Emaar Proporties, Dubai, UAE
Type Designer: Mamoun Sakkal 2007
Photography: © Nadine Chahine, © Khaldoun Fansa, permission for use is gratefully acknowledged


SAKKAL DESIGN .