GRAPHIC DESIGN AND ILLUSTRATION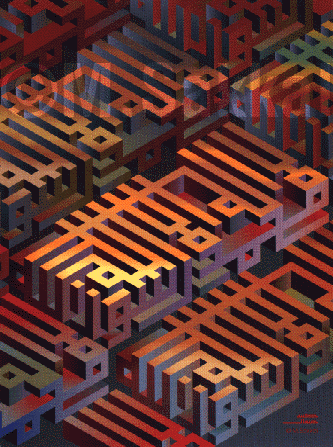 Steps and Shadows #3
"La Ilaha Illa Allah, Muhammad Rasulu Allah"
rendered in Arabic in Square Kufi style by Mamoun Sakkal.
The words are written on all three sides of this modern 3D image.
Available also as Limited Edition Print.
---
Project: Greeting Card
Client: Sakkal Design, Bothell, WA
Calligrpher/Designer: Mamoun Sakkal 1999




© SAKKAL DESIGN 1523 175th Place SE, Bothell, WA 98012, USA.