GRAPHIC DESIGN AND ILLUSTRATION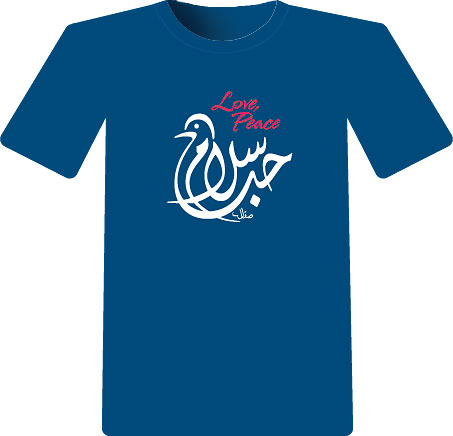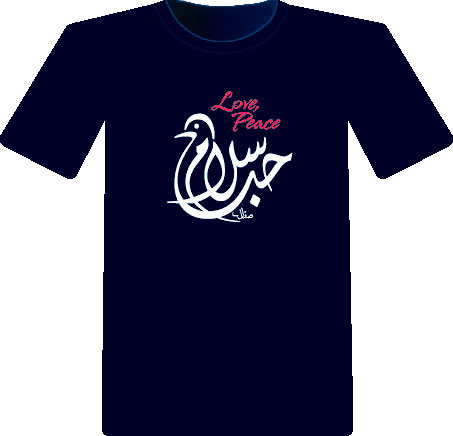 Love Peace T-Shirt (Salam T-shirt) in Teal (left) or Navy (right)
The Arabic words for love and peace (Houb, Salam) are written in Diwani style to form the shape of a dove.
Also available in long sleeves T's.
Heavyweight 6.1 oz 100% cotton t-shirt. Silkscreened on front with two colors as shown. Back of t-shirt is blank.
Colors may be slightly different from images above.
Sizes: S, M, L, XL $ 14.95 plus shipping and handling.
This design is also available in greeting cards.
Back to Islamic Product Design page
---
Project: T-shirt Design
Client: Sakkal Design
Design, Illustration, Calligrphy: ©Mamoun Sakkal 2003




© SAKKAL DESIGN 1523 175th Place SE, Bothell, WA 98012, USA. e-mail: mamoun@sakkal.com