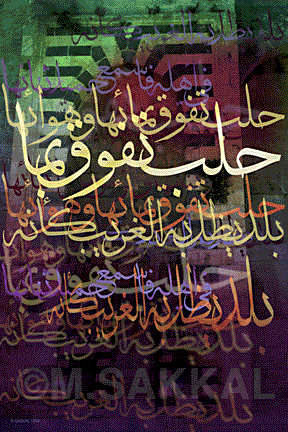 The Stranger's Town
The Arabic calligraphy in Thuluth style is from a poem by a poet who is away from his hometown, Aleppo (Halab).
It reads: "Aleppo surpasses with its water and air, with its excellent children.
A town where the stranger feels at home, so listen to its praises"

Limited edition of 100 inkjet prints signed and numbered by the artist
Image is 12"x18" printed on 17"x22" paper
© Mamoun Sakkal 1999
Click here to order