A Brief Survey of Proposals to Simplify Arabic Script
© Mamoun Sakkal 2000
Illustrations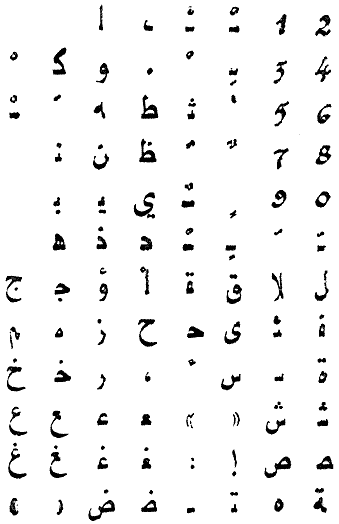 Al Kitabah al-Namouthajiyyah (Typographie), Al-Bashir Bin Salamah, 1971. Image from same author's book: Al-Lughatu al-Arabiyyatu wa Mashkil al-Kitabah (Arabic Language and wiriting problems), Al-Dar al-Tunisiyyah lil-Nashr.
________________________________________
| Back to Article: A Brief Survey of Proposals to Simplify Arabic Script |
| Side notes: Comparison of Latin and Arabic scripts | End notes | Bibliography |
| Arabic Calligraphy |

SAKKAL DESIGN 1523 175th Place SE, Bothell, WA 98012, USA.