GRAPHIC DESIGN AND ILLUSTRATION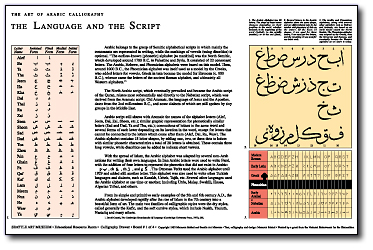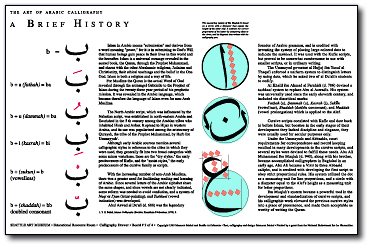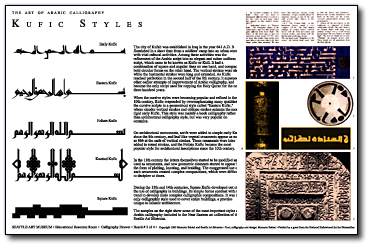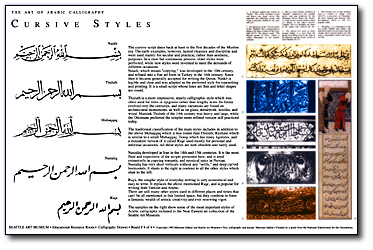 Arabic Calligraphy Boards

These boards were designed for the Educational Resource Room at Seattle Art Museum,
The first two boards give a brief history of the script and the language,
the second two boards show the different styles of Arabic calligraphy on the left and examples from the Museum's collection with the same styles on the right.
These boards can be adapted to accompany Arabic and Islamic calligraphy exhibitions at other museums as well.
Click here to read the complete text
---
Project: Arabic calligraphy boards
Client: Seattle Art Museum, Seattle, WA
Designer/Illustrator: Mamoun Sakkal 1993


© SAKKAL DESIGN 1523 175th Place SE, Bothell, WA 98012, USA.